Learning @ ISTM
Medicine in Conflict Zones: Stories from the Frontline
Recorded On: 12/09/2022
Register

Non-Member - Free!
5 Year Doctoral Level Member - Free!
5 Year Non-Doctoral Level Member - Free!
Doctoral Level Members - Free!
Associate Doctoral Level Members - Free!
Retiree Doctoral Level Members - Free!
Non-Doctoral Level Members - Free!
Lifetime Retiree Doctoral Level Member - Free!
Associate Non-Doctoral Level Members - Free!
Retiree Non-Doctoral Level Members - Free!
Lifetime Retiree Non-Doctoral Level Member - Free!
Limited (Student/Trainee) Level Members - Free!
Special Associate Member - Free!
Staff/Administration - Free!
Hon. Lifetime Member - Free!
Title: Medicine in Conflict Zones: Stories from the Frontline
Date: Friday December 9th 2022
Time: 09.00-10h30 AM ET
To check your time zone, go to the time and date website: Here
---
Webinar Program Planning Information
This webinar is organized jointly by the Professional Education Committee and the Military Travel Interest Group
Chair: Dr. Sarah Kohl, United States
Co-Chair: Dr. Yen Bui, Canada
Moderator: Dawd Siraj, MD, MPH&TM, FIDSA

Speakers:
COL Olivier Aoun, France
Valerie J. Rzepka, Canada

Frederic Deycard, United States

---
Summary:

Throughout human history, wars and conflicts have brought misery and suffering, but also great examples of courage and innovations. During the Napoleonic wars, Baron Dominique-Jean Larrey, surgeon general to Napoleon's imperial guard, "the soldier's providence", invented the first ambulance and developed triage. Out of the ruins of the battle of Solferino in 1859, Henri Dunant proposed a bold new plan to care for the wartime wounded regardless of ideology. The resulting Geneva Convention set the foundations for the International Red Cross, and most importantly guaranteeing neutrality to health care personnel. Today, major NGOs play a crucial role in providing relief and aid to civilian populations during natural disasters or man-made conflicts. Furthermore, the contributions of Military Medicine in securing and caring for the same populations have been increasingly recognized. Health professionals working in conflict zones—as clinicians, humanitarian workers, military personnel or policymakers—have to make challenging decisions as they negotiate a complex geopolitical environment and navigate competing yet equally pressing health needs.
Come join our experts with hands-on experience in conflict zones Eastern Europe and Africa for a lively and thoughtful discussion.
---
Course Objectives:
By the end of this webinar, the attendee should be able to:
- Discuss how to increase cooperation between peace-keeping military providers and civilian NGOs in order to facilitate the care for civilian and military populations in conflict zones.
- Learn to deal with the unique requirements, exposures and needs of service members/humanitarian workers.
- Have an overview of conflict resolution skills that can be used to enable implementation of health services in conflict zones.
- Apply best practices regarding pre-deployment assessment, as well as prevention and treatment of deployment and post-deployment related health issues.
---
- Infectious Disease Practitioners – Doctors, Nurses, and Pharmacists
- Travel Health Practitioners – Doctors, Nurses, and Pharmacists
- Public Health Practitioners
- Family Medicine Practitioners
- Any others who care for humanitarian workers or military personnel

---

The webinar is complimentary to members and non-members, but you still must register to attend. The webinar Zoom link will be sent to you in your registration confirmation email.


COL Olivier AOUN MD, MSc, FISTM
Military Travel Interest Group, ISTM
Colonel Olivier AOUN, MD, MS is amilitary field physician specialized in deployment related health issues,military occupational medicine, and medical readiness of troops. As aconsequence, Colonel Aoun's areas of interest also include infectious diseases andtropical medicine, vaccinology, toxicology, and combat casualty care. He was asite co-director for the Geosentinel® Network from Jan 2010 to Dec 2012, andhas been a lecturer at the Sorbonne and the Strasbourg Medical Collegessince 2019. COL AOUN is a founding member and the current Chair of the militarytravel interest group of the International Society of Travel Medicine. Since 2009, he has been deployed to theBalkans, Afghanistan, Mali, Mauritania, Lebanon, Côte d'ivoire, and Chad. Heis currently stationed at the 5th Armed Forces Medical Center, Strasbourg,France.
$i++ ?>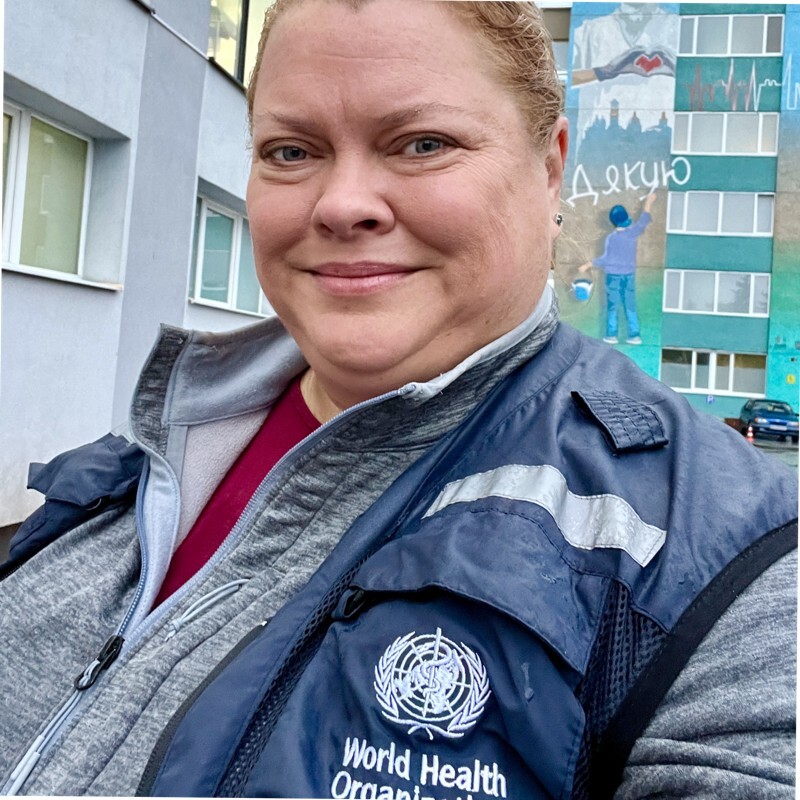 Valerie J. Rzepka NP-PHC, BScN, MSc. DLSHTM
Canadian Medical Assistance Teams
Valerie Rzepka is a Primary Health Care Nurse Practitioner, Executive Director, and co-founder of
Canadian Medical Assistance Teams (CMAT), a grassroots emergency medical response
organization that provides medical aid in the wake of major global disasters.
In nearly 15 years of responding to disasters, Valerie has coordinated, supervised and deployed
to medical projects in Thailand, Pakistan, China, Haiti, Chile, Japan, and the Philippines. Most
recently, she oversaw CMAT's immediate rapid assessment and coordinated the overall
response to the 2015 Nepal earthquake. As a result of her collaboration in United Nations-led
emergency responses, Valerie has consulted for the Pan American Health Organization in
Washington, DC, and World Health Organization in Geneva, Switzerland as a subject-matter
expert in Emergency Medical Response in the Emergency Medical Teams initiative.
She received her Bachelor of Science in Nursing from Ryerson University in Toronto, and her
Master of Science in Health Policy jointly from the London School of Economics and a diploma
from the London School of Hygiene and Tropical Medicine in the United Kingdom. She
completed the Primary Health Care Nurse Practitioner program at Laurentian University in 2013.
Valerie has spent many of the last years working in remote First Nations and Inuit communities
in the Canadian Arctic and Sub-arctic and presently works as a Clinical Educator teaching outpost
nurses the advanced practice skills necessary for working in remote communities. She also
works casually as a Critical Care Flight Nurse, transporting patients internationally, and as a
Medical Officer with Holland America and Princess Cruise Lines.


Prior to returning to clinical practice, Valerie spent several years working as a Health Policy
Analyst with the Registered Nurses' Association of Ontario (RNAO), helping to shape legislation,
affecting nursing and health care in Ontario, Canada and around the world.
$i++ ?>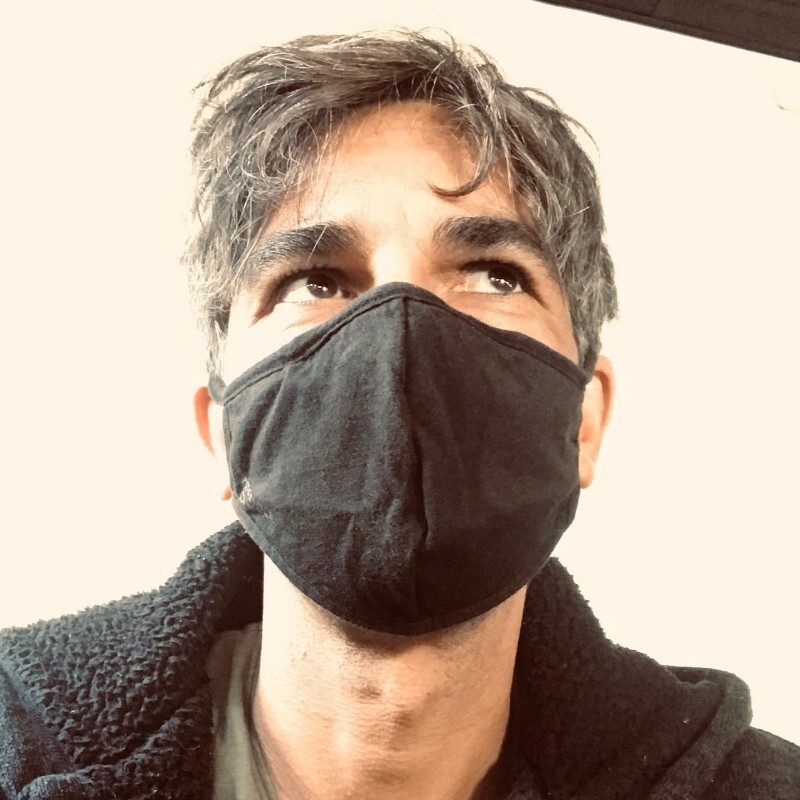 Frederic Deycard PhD
The Carter Center
Frederic Deycard is the Associate Director for Mali and the Sahel at The Carter Center in Atlanta. As a consultant, Deycard developed the Peace through Health initiative in central Mali, before becoming the project's manager after it was funded by The Carter Center in 2019. Before joining the Carter Center, Deycard worked as a consultant on violent conflict in Niger, Mali, and Chad and is an expert in political violence, peacebuilding, and conflict analysis. He holds a Ph.D. in Social Anthropology and a Master's in Conflict Analysis from the Political Studies Institute of Bordeaux, France, and a Master's in Contemporary History from the Michel Montaigne University of Bordeaux.
$i++ ?>
Dawd Siraj MD, MPH&TM, FIDSA (Moderator)
Internal Medicine Global Health Pathway
Dr. Dawd Siraj is a faculty member in the Division of Infectious Disease. He is director of the UW Health Travel Clinic and director of the Global Health Pathway Program. He was the inaugural vice chair for DEI in the Department of Medicine, serving from 2021-2022. Outside of the university, Dr. Siraj is the vice-chair of the Infectious Disease Society of America's (IDSA) Global Health Committee. He also serves as a member of the IDSA exam writers committee and member of the educational committee for ISTM. Dr. Siraj is heavily involved in HIV, Hepatitis and Tropical medicine patient care as well as residency and Infectious diseases fellow training at UW-Madison. He also runs an HIV Inmate Clinic. In 2020, he received a Department of Medicine Chair Commendation in recognition and appreciation of his leadership in the development of the Global Health Pathway. Other honors awarded to Dr. Siraj include being named as a Regional Top Doctor by Castle Connolly and US News and World Report while practicing in North Carolina prior to joining the faculty at UW-Madison. He has also received a Best Exemplary Alumni Award from Jimma University and a Certificate of Recognition in 2009, 2010, and 2013 from the President of the Federal Democratic Republic of Ethiopia for his voluntary service to the people of Ethiopia.
$i++ ?>
You must be logged in to post to the discussion
Key:

Complete

Next

Failed

Available

Locked