Learning @ ISTM
Impact of COVID-19 in Kids & Teens: Hidden Toll of the Pandemic
Recorded On: 01/19/2021
Register

Non-Member - Free!
5 Year Doctoral Level Member - Free!
5 Year Non-Doctoral Level Member - Free!
Doctoral Level Members - Free!
Associate Doctoral Level Members - Free!
Retiree Doctoral Level Members - Free!
Non-Doctoral Level Members - Free!
Lifetime Retiree Doctoral Level Member - Free!
Associate Non-Doctoral Level Members - Free!
Retiree Non-Doctoral Level Members - Free!
Lifetime Retiree Non-Doctoral Level Member - Free!
Limited (Student/Trainee) Level Members - Free!
Special Associate Member - Free!
Staff/Administration - Free!
Hon. Lifetime Member - Free!
COMPLIMENTARY REGISTRATION

Per the Executive Board decision to make COVID-19-related content free to access, this webinar is free to attend live with on-demand access for 365 days. If you are not a member of ISTM and wish to register for this webinar, please select "Login", above, then click "Register" and choose the "Non-Member" designation in the dropdown menu.

SUMMARY
This webinar is presented in collaboration with and with special thanks to ISTM's Pediatric Interest Group and Migrant Health Interest Group, with particular gratitude to the respective Chairs: Eyal Leshem (Pediatric) and Sapha Barkati (Migrant Health).
Even though young people make up a very small proportion of severe cases and deaths due to COVID-19, the impact of school closures, social isolation, economic hardship etc. in such a vulnerable population has been enormous. High-risk groups such as migrant children living in precarious conditions or in detention facilities bear a disproportionate burden of adverse outcomes due to the pandemic. Furthermore, rare but serious complications such as multi-systemic inflammatory syndrome can affect some children and adolescents. Vaccines will offer a way out from the pandemic, but data on safety and efficacy in younger population are still lacking, since they were not included in earlier studies and are not being prioritized to receive the vaccine.
Our experts will share with you the latest data on the effects of COVID-19 on children and adolescents' health, and their insights on possible solutions.
Course Objectives
By the end of this webinar, the attendee should be able to:
1. Discuss the impact of COVID-19 on migrant children and their families;
2. Recognize the clinical presentations of severe COVID-19 disease in children and adolescents;
3. Summarize the recommendations for safe travel with children during the pandemic, and;
4. Discuss the best vaccine candidates for this population and, if available, the most pertinent results of COVID-19 vaccine trials in children.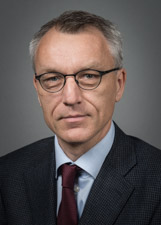 Stefan Hagmann
Professor of Pediatrics / Pediatric Infectious Disease Physician
Cohen Children's Medical Center / Northwell Health, New York
Stefan Hagmann is Professor of Pediatrics at the Donald and Barbara Zucker School of Medicine at Hofstra/Northwell Health, and a pediatric infectious diseases attending physician at the Steven and Alexandra Cohen Children's Medical Center of New York where he is the medical director of the Antibiotic Stewardship Program, and the site director for the Northwell GeoSentinel and Global TravEpinet surveillance sites. He is a fellow of the American Academy of Pediatrics, the Infectious Diseases Society of America, and the International Society of Travel Medicine.
Dr. Hagmann earned his MD from the University of Hamburg, Germany and his MSc in Epidemiology from the London School of Hygiene and Tropical Medicine. After clinical training in Germany and the United States he settled in New York City. His clinical and research focus has been primarily on pediatric HIV care, and chronic viral hepatitis. Working with a very mobile immigrant population in the Bronx, he developed a special interest in travel- and migration related infectious diseases.
His current work involves community outreach, and the development of an improved access to travel health care in urban under-served immigrant communities. As a pediatrician and the current chair of the International Society of Travel Medicine Pediatric Interest Group, he is dedicated to improve the child traveler-related educational portfolio for community health practitioners, and to help grow the evidence base for pediatric travel medicine recommendations
$i++ ?>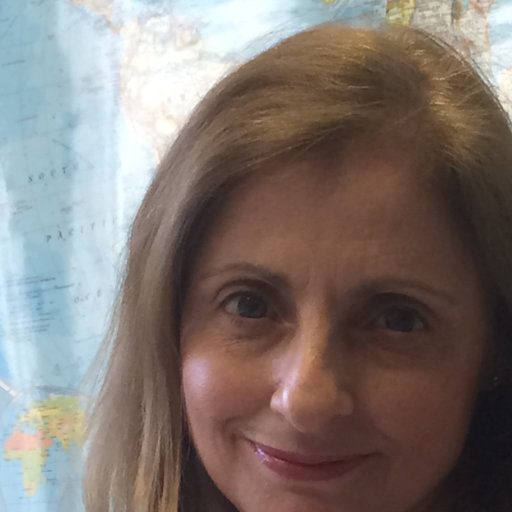 Androula Pavli
Travel Health Consultant, Department of Travel Medicine
National Public Health Organization Greece
I have been engaged in the field of travel medicine since the early 1990's, firstly in the context of primary health care as a family physician during my practice in Melbourne where I was trained in Family Medicine and practiced for more than 15 years. Since 2004, when I moved to Greece I have been employed as a public health officer and travel health consultant at the Hellenic Center for Disease Control and Prevention, initially working at the Olympic Games and Travel Medicine Office for the preparation of Olympic Games 2004, and later on at the Travel Medicine Office where I have been working since then. My position as a travel heath consultant has fascinated me by the array of different topics of Travel Medicine, a relatively young discipline which is still a source of inspiration and many opportunities.

Driven by my passion for traveling and travel medicine I decided to improve my skills and to increase my involvement in this field. I have achieved and maintained a Certificate in Travel Health (2007), a Travel Medicine Diploma from the Faculty of Travel Medicine in Glasgow (2009) and a Master in Public Health from the National School of Public Health in Athens (2012). The thesis of my PhD was based on a research focused on respiratory infections and gastrointestinal illness on cruise ships. In 2016, I obtained the Fellowship of the International Society of Travel Medicine (FISTM).

Through my leadership position in the Hellenic CDC since 2004, I have contributed to advocacy in the field of travel medicine, including supporting of the practice of travel medicine through the development of a national strategic plan for travel health and a network for travel medicine practice in Greece as well as health promotion for travelers either directly through the general public or through travel-related organizations. I have been involved in travel medicine clinical practice, research, and in training/education including my collaboration as a scientific collaborator at the European University Cyprus, the University of West Attica and "Dimokriteio" University of Thraca in Greece for more than 15 years as well as with publications with main focus on travel medicine. I have contributed to the development of national and European travel health guidelines and recommendations and also to efforts at dissemination of policy changes from my position and through collaboration with other institutions in Europe such as the European Center for Disease Control and Prevention (ECDC) and European programs including Shipsan program and EUR-HUMAN (migrant program). I was a member of the Executive Board of the Hellenic Society of Travel Medicine in Greece for 6 years.

As a result of the migrant crisis in Europe and particularly in Greece I have been involved in migrant issues which have kept us continuously busy at different levels such as primary care service provision, disease outbreak investigation and management, evaluation of health needs at hotspots, research, and teaching over the last 5 years.

The current COVID-19 pandemic has had a profound impact on my work as a result of my direct involvement in the development of guidelines of control measures and their implementation at Points of Entry, guidelines for travelers, training for travel health consultants and health professionals of port health authorities, contact tracing during outbreaks on aircrafts and ship and onsite cruise ship health inspections.

All my work in Travel Medicine is reflected by health promotion in travelers, research, teaching and training activities as well as by my publications, many of them in the Journal of Travel Medicine for which I was honored to serve as contributor, and a member of the editorial board.
$i++ ?>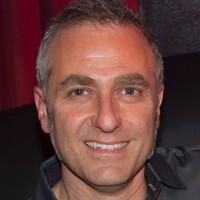 Mike Starr
Associate Professor of Paediatrics and Paediatric Infectious Diseases
Royal Children's Hospital and University of Melbourne
Mike Starr currently works at the Infectious Diseases Unit, The Royal Children's Hospital. Mike does research in Infectious Diseases, Paediatrics, Emergency Medicine and Physician Training. His current project is 'Factors affecting the performance of doctors in high-stakes summative oral examinations required for specialty training qualifications'.

$i++ ?>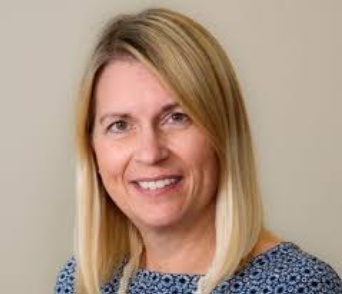 Susan Kuhn (Moderator)
Associate Professor of Pediatrics and Consultant in Infectious Diseases
Alberta Children's Hospital, University of Calgary
Committed to comprehensive high-quality care for travellers, Dr. Susan Kuhn is the founder and Medical Director of Odyssey, which opened its doors in 2000. Trained in pediatrics, infectious diseases, as well as travel and tropical medicine, Dr. Kuhn has a pediatric infectious disease practice at Alberta Children's Hospital, and sees adults in consultation for tropical infections at Odyssey. Dr. Kuhn is passionate about the health of travellers, immigrants and refugees of all ages.
Dr. Kuhn takes every opportunity to expand her horizons abroad through work, education, and leisure. It may be seeing the jungles of Costa Rica on her knees with a 3 year old; watching a breathtaking sunrise on the summit of Kilimanjaro; teaching residents in the hospitals of Vientiane; learning from local doctors in a malaria research station in Thailand; picking up some WWI history from her son in the Somme; or encountering sea snakes in the Mergui Archipelago of Myanmar. She lives vicariously through her patients to learn as much as she can about the places she hasn't yet visited.
$i++ ?>
Key:

Complete

Next

Failed

Available

Locked
Impact of COVID-19 in Kids & Teens: Hidden Toll of the Pandemic
01/19/2021 at 3:00 PM (EST) | 90 minutes
01/19/2021 at 3:00 PM (EST) | 90 minutes
SURVEY - Impact of COVID-19 in Kids & Teens: Hidden Toll of the Pandemic
5 Questions
5 Questions
Your feedback is critical to meeting your educational needs. Please indicate your level of agreement with the following items or otherwise provide as much feedback as possible on the most recent ISTM Webinar you attended. In order to claim CPD credit, please complete the survey after viewing the webinar (either live or on-demand).
Attendance / CPD Certificate
1.50 Continuing Professional Development credits | Certificate available
1.50 Continuing Professional Development credits | Certificate available