Learning @ ISTM
CISTM18 LOC Welcome to Basel, Switzerland
CISTM18 Local Organizing Committee Chair Welcome Letter
Christoph Hatz, CISTM18 Local Organizing Committee Chair, Switzerland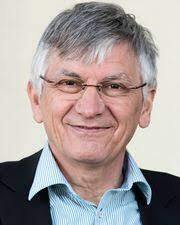 Dear Colleagues,
An early warm welcome in Basel, Switzerland from the Local Organizing Committee to the 18th Congress of the International Society of Travel Medicine from 21 to 25 May 2023. Although Switzerland's third-biggest city has just 200,000 inhabitants and a surface area of only 37 km2, it nonetheless boasts a vibrant social and an astounding cultural life. The appeal of this region lies both in its unique position at the point where three countries (Switzerland, France and Germany) meet – offering direct access to all the key transport routes and the world's oceans – and in its long tradition as a science and research location.
May 2023 is still many months away, but the preparations of the local organizing committee for the CISTM18 in Basel are already in full swing. After an an on site meeting of the ISTM earlier this year, the local organizing committee started shaping a novel format within CISTM18: we will offer a cultural program on Tuesday 23rd May 2023 (starting at 16.00h) for all participants and accompanying persons. Thanks to generous contributions of additional, mainly local sponsors, and a very modest contribution from you, we will offer you a wide selection of tours and activities in and around Basel, sports activities, visits of scientific institutions such as the oldest University of Switzerland or its latest institution building of the Swiss Tropical and Public Health Institute. Town walks with special themes (e.g. architecture, view from the top of a pharma building, urban social science experience of the past and present) for all ages and background will bring the host city's pearls and realities closer to you. One of the highest museum densities worldwide is reflected by an offer from art exhibitions to natural science insights and many surprises.
At the end of a two and a half hours leisure program, we intend to bring together all participants for a joint dinner in one of Basel's hip places, the old power station, enjoying local food and the company of our international travel medicine family.
You can see that your physical presence makes a lot of sense, not only for enjoying a stunning cultural program with a taste of the famous 'Laeggerli', but above all profiting from a sublime scientific program which will offer the long awaited exchange of ideas and lively discussions beyond avatars. So please make sure you start planning your trip to the very heart of Europe in the trinational area of Basel.
Obviously, we have also compiled a pre- and post-Congress program of various duration for you and your companions. Please see below some options, so you can already plan your leisure time in Switzerland, including the personal choices of the LOC. We will be happy to provide you with further advice on request. We acknowledge that travel to Basel may contribute to climate problems, but we are convinced that getting together after more than three years will be important for our constituency. The Congress aims to set landmarks in environment conscious behavior in dealing with water and other resources, in reducing material and food waste and – hopefully – in convincing those who come from Europe to use the train rather than airplanes.
We will provide you with more information as the meeting gets closer, and look forward to seeing you in Basel.
Christoph Hatz, Chair, on behalf of the LOC/CISTM18
CISTM18 Local Organizing Committee
Chair: Christoph Hatz
Members:
Andrea Farnham
Blaise Genton
Sabine Haller
Esther Kuenzli
Andreas Neumayr
Daniel Paris
Cornelia Saehelin-Fux
Robert Steffen
Juerg Utzinger
Key:

Complete

Next

Failed

Available

Locked
CISTM18 Welcome from Basel
Open to view video.