Learning @ ISTM
2023 Travel Medicine Review and Update Course Speaker Bio's, Disclosures, Videos, and Handouts
Register

Non-Member - Free!
5 Year Doctoral Level Member - Free!
5 Year Non-Doctoral Level Member - Free!
Doctoral Level Members - Free!
Associate Doctoral Level Members - Free!
Retiree Doctoral Level Members - Free!
Non-Doctoral Level Members - Free!
Lifetime Retiree Doctoral Level Member - Free!
Associate Non-Doctoral Level Members - Free!
Retiree Non-Doctoral Level Members - Free!
Lifetime Retiree Non-Doctoral Level Member - Free!
Limited (Student/Trainee) Level Members - Free!
Special Associate Member - Free!
Staff/Administration - Free!
Hon. Lifetime Member - Free!
2023 Travel Medicine Review and Update Course Speaker Bio's, Disclosures, Videos, and Handouts. The live and recorded presentations will be posted to the course a few days after the live event.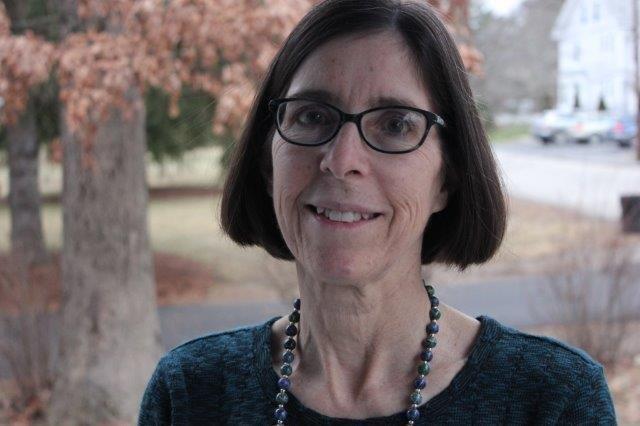 Elizabeth Barnett, MD
Professor of Pediatrics
Boston University School of Medicine, USA
Elizabeth Barnett is a pediatrician with a specialty in infectious diseases working in an urban hospital with a large international population. Her career focus has been in general pediatric infectious diseases, travel and topical medicine, immigrant medicine, vaccines and vaccine safety, and antimicrobial therapy and resistance. With colleagues in the adult infectious diseases group, she founded the Travel Clinic at Boston Medical Center in the early 1990s and the Refugee Health Assessment Program a few years later. Her research interests have included travel medicine – through the Boston Area Travel Medicine Network (BATMN), a collaboration of 5 travel clinics in the Greater Boston Area – immigrant medicine, and vaccines, including participation in clinical trials of Japanese Encephalitis vaccine in children and oral cholera vaccine. Dr. Barnett has been Site Director for the Boston GeoSentinel site since the 1990s, contributing over 6000 records. Current academic and administrative activities include being the Pediatric Infectious Diseases Fellowship Program Director, a member of the BUSM Promotions Committee, and a member of the Leadership Group of GeoSentinel. Dr. Barnett has also been active in ISTM for over 20 years, including participation in the Migrant Interest Group, Director/Co-Director of the ISTM Review Course, and member and now Co-Director of the Research Committee.
$i++ ?>
Yen Bui, MD, DTMH (Moderator)
Professional Education Committee, Co-Chair
Department of Public Health, Quebec
Dr. Bui has been working for the last 20 years as a Travel Health Consultant for the Department of Public Health of the Montérégie, Canada, where she provides advice and updates to Travel Health professionals. Her certifications include CTH® and CTropMed®. Dr Bui is one of the coauthors of the Quebec Immunization Protocol, as well as a member of the Quebec Advisory Committee on Travel Health, the Committee to Advise on Tropical Medicine and Travel, Canada, and the Working Group on Yellow Fever Vaccine.
$i++ ?>
Lin Chen
MD
Immediate Past President of the International Society of Travel Medicine (2019-2021). She is Director of the Travel Medicine Center at Mount Auburn Hospital in Cambridge, Massachusetts, and Associate Professor of Medicine at Harvard Medical School.
Dr. Chen is a graduate of Harvard University and Jefferson Medical College of Thomas Jefferson University. She trained in Boston followed by Yale-New Haven Hospital before returning to the Boston area. She is a Fellow of the American College of Physicians, the American Society of Tropical Medicine and Hygiene (ASTMH), and International Society of Travel Medicine (ISTM).
At ISTM, she previously directed the Travel Medicine Review and Update Course, served on the Research Committee, was a Counsellor on the Executive Board as well as Associate Chair of Scientific Program Committee for ISTM Conferences. She served on the ASTMH Certificate.
$i++ ?>
Aisha Khatib
MD
Assistant Professor with the Department of Family & Community Medicine at the University of Toronto. She trained in both family and emergency medicine from the University of Toronto and McGill University and completed an Infectious Diseases fellowship in Clinical Tropical Medicine at the University of Toronto. She holds specialization in Travel and Tropical Medicine, having completed a certification in Travel Medicine from the University of Otago in New Zealand, and a Diploma in Tropical Medicine and Hygiene from the Gorgas Course in Peru. She has worked abroad doing HIV & TB work in India, in maternal and infant health through Himalayan Healthcare in Nepal accompanied by National Geographic, and also in Haiti during the cholera outbreak after the earthquake in 2010. She also worked as a Travel Doctor in New Zealand with Worldwise Traveller's Health for several years before moving back to Canada. She is currently the Clinical Director of Travel Medicine at Medcan, the President-Elect of the Alberta Association of Travel Health Professionals, and a Councilor on the American Society of Tropical Medicine & Hygiene ACCTMTH Clinical Group. She is also Co-Chair of the ASTMH Update Course in Clinical Tropical Medicine and Travelers' Health and Chair of the ISTM Responsible Travel Interest Group. Her recent research focuses on the safety of air travel during the COVID-19 pandemic.
$i++ ?>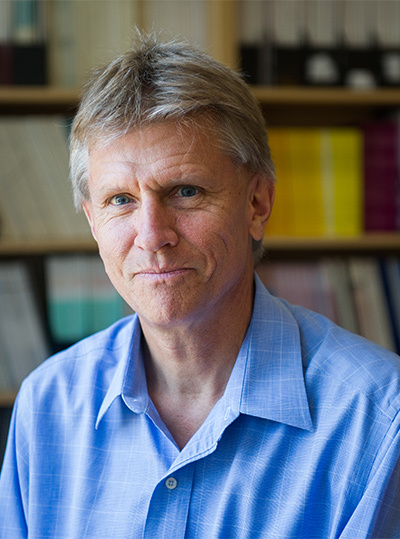 David H. Hamer, MD (Moderator)
Professor of Global Health and Medicine
Boston University Schools of Public Health and Medicine
Davidson Hamer, MD is a Professor of Global Health and Medicine at the Boston University Schools of Public Health and Medicine, a faculty member in the National Emerging Infectious Diseases Laboratory, and an attending physician in infectious diseases and Director of the Travel Clinic at Boston Medical Center. Dr. Hamer is an infectious disease specialist and medical epidemiologist with particular interests in emerging diseases, tropical medicine, travel medicine, infection control, and antimicrobial resistance. Dr. Hamer has been involved in travel medicine for thirty years and from 2014 to 2021, Dr. Hamer served as the principal investigator and, since September 2021, the Surveillance Lead, of GeoSentinel, a global surveillance network of 66 sites in 27 countries that uses returning travelers, immigrants, and refugees as sentinels of disease emergence and transmission patterns throughout the world.
$i++ ?>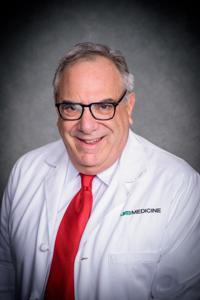 David Freedman
MD
Founding Director, Travelers' Health Clinic; Professor Emeritus of Infectious Diseases, University of Alabama at Birmingham; Founding Director, Gorgas Course in Clinical Tropical Medicine, Lima, Peru; Past-President American Society of Tropical Medicine and Hygiene (ASTMH) Clinical Group. Co-Editor, Textbook of Travel Medicine Editions 1-3; Associate Editor, Emerging Infectious Diseases Journal; Section Editor, Journal of Travel Medicine. Associate Editor of the Sanford Guide, overseeing parasitic drugs and all vaccine content. From 1997-2022, Dr. Freedman served as Managing Senior Director, Shoreland Travax overseeing all medical content.
He was Secretary-Treasurer of the International Society of Travel Medicine (ISTM) from 2005-13. During the 2016 Zika epidemic he served as one of 12 members of the World Health Organization International Health Regulations (IHR) Emergency Committee on Zika.
From 1995-2000 he served as Chair of the Expert Committee on Antiparasitic Drugs for the US Pharmacopeia. For 18 years until 2013 he was Director of the global GeoSentinel Surveillance Network which he co-founded and which currently maintains the largest database of ill travelers available.
$i++ ?>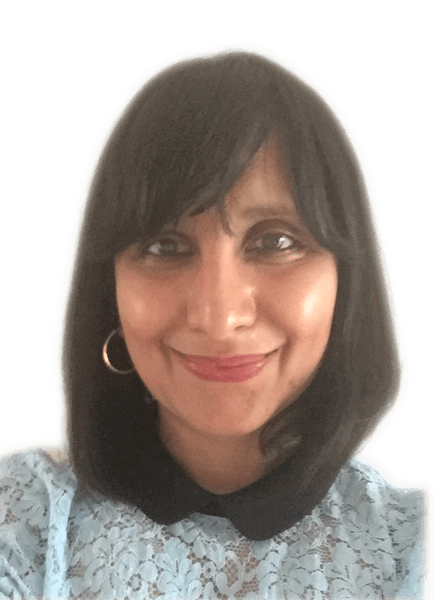 Dipti Patel
MD
Dr Dipti Patel is a consultant in occupational medicine and travel medicine. She is Director of the National Travel Health Network and Centre (NaTHNaC), and the Chief Medical Officer at the Foreign Commonwealth and Development Office (FCDO). She is also an honorary lecturer in occupational medicine at the Centre for Occupational and Environmental Health at Manchester University.
Dipti is an associate editor for Travel Medicine and Infectious Diseases, and co-editor of the ABC of Occupational and Environmental Medicine.
She is a member of the UK Advisory Committee on Malaria Prevention, the Travel Subcommittee of the Joint Committee on Vaccination and Immunisation, the DHSC COVID-19 Prophylaxis Oversight Committee, and the WHO Guideline Development Group on COVID-19 mitigation in the aviation sector. She is also on the WHO roster of experts in Travel Medicine.
$i++ ?>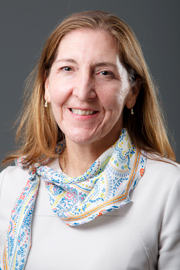 Elizabeth Talbot (Moderator)
MD
Dr. Talbot is an infectious diseases and tropical medicine-trained internist, who has had extensive experience in international and domestic infectious disease control through outbreak investigation, clinical projects, research, and consultation. She trained at Duke University and with the Epidemic Intelligence Service during which she was stationed in Botswana with the CDC then at the World Health Organization in Geneva before coming to Dartmouth where she is a Professor of Medicine in the Section of Infectious Diseases and International Health at the Geisel Medical School at Dartmouth. Since 2003, Dr. Talbot has been New Hampshire's Deputy State Epidemiologist, where she is engaged in leadership for COVID-19 pandemic response, including policy/guideline development, clinician education, outbreak response, and vaccine and treatment allocation. Since January 2020 she has been a consultant to Gates MRI toward identification of TB treatment monitoring biomarkers.
$i++ ?>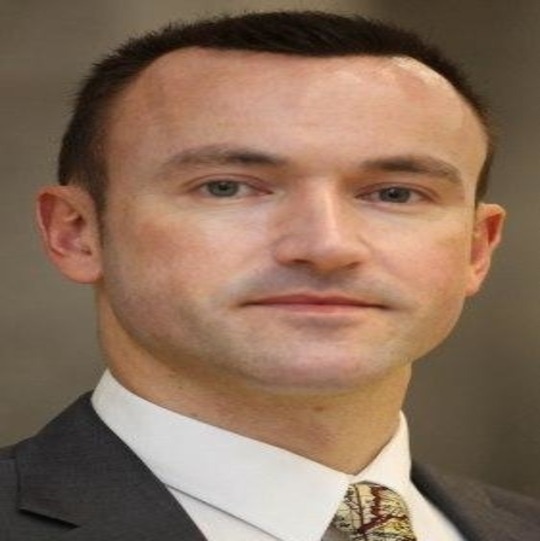 Gerard Flaherty, PHD (Moderator)
Professor of Travel Medicine and International Health
School of Medicine, College of Medicine, Nursing and Health Sciences
National University of Ireland Galway
Gerard Flaherty holds a Diploma in Travel Medicine from the RCPSG. He completed 3 Masters degrees, including a Masters in International and Travel Health. His two doctoral theses (MD, PhD) were based on original research in travel medicine. His multiple fellowships include Fellowship of the Faculty of Travel Medicine and the ISTM. He is Past President of the Travel Medicine Society of Ireland (2012-2014). He was announced as President-elect of ISTM in 2021. His research interests include risk assessment in the pre-travel consultation, travel health behaviour, travellers with pre-existing medical conditions, older travellers, high altitude medicine, technology in travel medicine, and travel health education. He has 20 years of clinical experience in travel medicine, has visited 90 countries, and completed tropical medicine courses and expeditions in Kenya, Tanzania, Nepal, Russia, Cuba, Peru, Malaysia, Japan, Thailand, Ghana, Morocco, and South Africa. He has over 250 publications and research presentations to date. He serves as Section Editor (non-communicable diseases) for the Journal of Travel Medicine.
$i++ ?>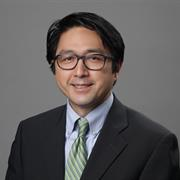 Henry Wu
MD
Dr. Henry Wu is an infectious diseases physician and epidemiologist. He is an Associate Professor and Senior Physician at the Emory University School of Medicine and serves as the Director of the Emory TravelWell Center, Emory's travel medicine and tropical diseases center. During the COVID-19 pandemic he has directed Emory's outpatient COVID-19 clinic and testing centers. Dr. Wu previously served at CDC as an Epidemic Intelligence Service Officer and Medical Epidemiologist at the Meningitis and Vaccine Preventable Diseases Branch. Dr. Wu's interests include infectious diseases epidemiology, tropical diseases, travel medicine, and the evaluation of patients for serious emerging infections.
$i++ ?>
Prof Leo G. Visser, MD, PhD
Infectious Diseases and LUMC travel clinic, Department Head
Leiden University Medical Center
Professor Leo Visser studied medicine at the University of Leuven in Belgium. He specialized in Infectious Diseases at the Leiden University Medical Center, where he obtained his PhD (1997). He was appointed as Professor in Infectious Diseases and Travel Medicine in 2014.
For many years, Professor Visser is involved in clinical care, research, teaching and training in internal medicine and infectious diseases, with the emphasis on vaccinology, vaccine-preventable and tropical infectious diseases, travel medicine and global health.
Professor Visser holds a position as Head of the Department of Infectious Diseases and LUMC travel clinic at the LUMC. The travel clinic is member of the Leiden Vaccine Group and is a centre of expertise for travel medicine and vaccination research in The Netherlands.
Professor Visser holds several positions at national and international committees and scientific organizations. Currently, Professor Visser is member of the European Expert Committee for Travel Medicine. In the past he was, amongst others, member of the steering committee of the European Network on the Surveillance of Imported Infectious Diseases (www.tropnet.eu), chair of the National Coordination Centre for Travellers' Health Advice (LCR), and President of the International Society of Travel Medicine.
His current research activities involve the safety and immunogenicity of alternative vaccination routes and vaccine responses in the more vulnerable individual with chronic diseases, advanced age, or immunosuppressed in particular those following solid organ transplantation or receiving immunobiologicals.
$i++ ?>
Mary-Louise Scully
MD
Mary-Louise Scully MD is the Director of the Travel and Tropical Medicine Center of the Sansum Clinic in Santa Barbara, California. Her practice encompasses pre-travel preparation, post travel illnesses, as well as, general Infectious Diseases, including HIV. She holds a Certificate of Knowledge in Tropical Medicine from the American Society of Tropical Medicine and Hygiene (ASTMH). She served on the Editorial Board of the Journal of Travel Medicine and also served 8 years as the Chair of the Professional Education Committee (PEC) of ISTM, and remains an active member of PEC. Her special interests include vaccines and vaccine preventable illnesses.
$i++ ?>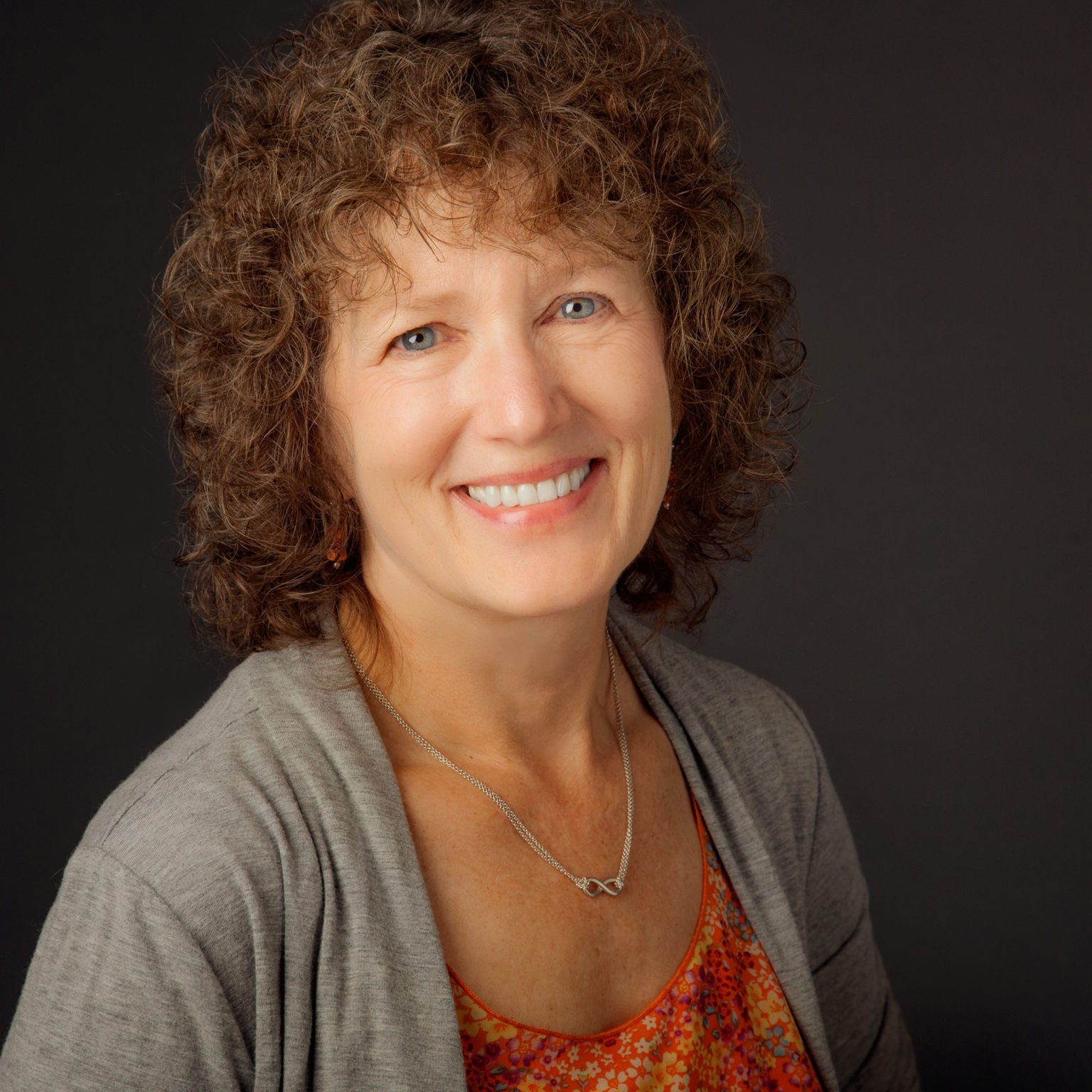 Sheila Mackell
MD
Pediatrics & Travel Medicine, Mountain View Pediatrics, Flagstaff, Arizona
Dr. Mackell completed her undergraduate education at the University of Pennsylvania, Philadelphia. She went south to the University of Virginia, Charlottesville, for medical school, then west to the University of California, San Francisco (UCSF), for pediatric training.
Dr. Mackell has traveled extensively and has worked as a pediatrician in numerous Latin American and Asian countries. She studied tropical medicine at Walter Reed Army Medical Center, Washington, DC, and at Cayetano Heredia Institute of Tropical Medicine in Lima, Peru, and earned a certificate in tropical medicine and clinical travelers' health. She practiced pediatrics and travel medicine at Kaiser Permanente in Oakland, California, for 12 years before moving to Northern Arizona. Since 2002, Dr. Mackell has been in pediatric practice at Mountain View Pediatrics in Flagstaff, Arizona. She is an active member of the International Society of Travel Medicine , current leader of the Pediatric interest group, a fellow of the American Academy of Pediatrics and a member of the ASTM&H.
Dr. Mackell has authored several text chapters and articles on various topics in pediatric travel medicine. In addition, she has lectured extensively on travel medicine and international adoption. While COVID-19 has changed travel, she continues to be an avid skier, hiker, and rafting enthusiast on the Colorado River.
$i++ ?>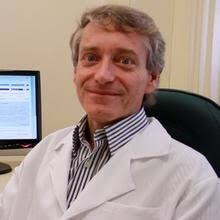 Aluisio Segurado, MD, PhD
President, University of Sao Paulo, Brazil
Professor of Infectious Diseases, Universidade de São Paulo Faculdade de Medicina: Sao Paulo, São Paulo, Brazil
Dr. Aluisio Segurado received his MD and PhD degrees from the University of São Paulo, where he is currently Full Professor of Infectious Diseases at the Faculty of Medicine. In the same institution he also acts as President of Hospital das Clinicas Central Institute Board and President of the International Relations Committee. Dr. Segurado has been involved in clinical studies related to infectious diseases and tropical medicine throughout his academic career and is currently conducting a cohort study to investigate the natural history and viral kinetics of ZIKV in Brazil as part of the ZikAlliance Research Consortium under the sponsorship of the European Commission. His research focuses on human retroviral infections (HIV/AIDS, HTLV) with particular interest on vulnerability to viral acquisition, disease progression and response to interventions.
$i++ ?>
Salim Parker
MD
Dr. Salim Parker is a general and travel medicine practitioner based in Cape Town, South Africa and is an honorary research associate at the University of Cape Town. He is an executive member of the South African Society of Travel Medicine and serves on the ISTM's Liaison Committee. He has extensive Mass Gatherings experience, having accompanied pilgrims on the Hajj to Saudi Arabia for the past 20 years. He is the co-author, amongst others, of the CDC Yellow Book Hajj Travel chapter.
$i++ ?>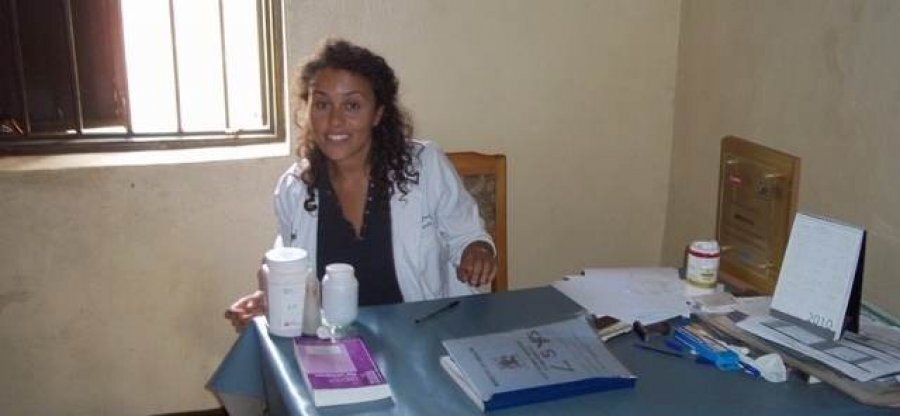 Natalie Prevatt
MD
Dr Prevatt is a pediatric Consultant with ID special interest at the Whittington Hospital in London, UK.
Natalie undertook the first fellowship in Travel Medicine at the Hospital for Tropical Diseases to address the needs of children travelling from the UK to the tropics. She was the pediatric module lead for LSHTM's East African diploma in Tropical Medicine and Hygiene for several years running and now sits on the Royal College of Pediatrics ETAT committee, is the UK international child health committee chair, and a member of the ISTM pediatric special interest group.
She holds Diplomas in Pediatric Infectious Diseases, Tropical medicine and Hygiene, and the CTH from ISTM. She has recently written pediatric HIV, hyposplenia, and Downs Syndrome travel guidelines with parent group input and coauthored a book chapter on pediatric vaccination in Europe.
$i++ ?>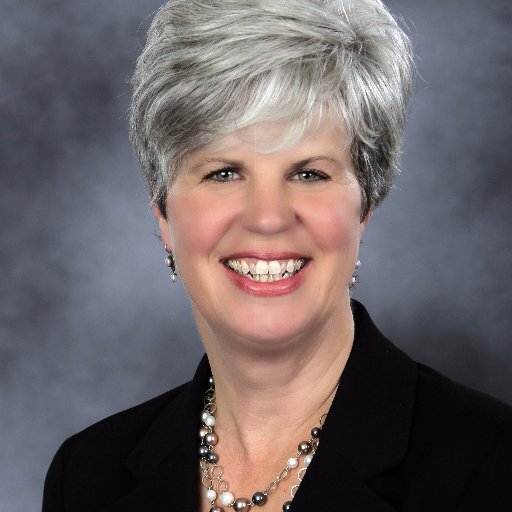 Sarah Kohl, MD
Chair, Professional Education Committee
UPMC Children's Hospital of Pittsburgh
Sarah Kohl, MD is a Clinical Assistant Professor of Pediatrics at the University of Pittsburgh Medical School, USA. As a practicing general pediatrician, she applies epidemiologic principles to improve the health of her patients. She is Chair of the ISTM Professional Education Committee, a Fellow of the American Academy of Pediatrics and holds a Certificate in Travel Health.
$i++ ?>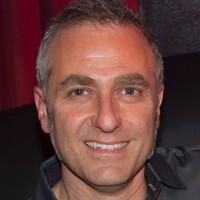 Mike Starr
Associate Professor of Paediatrics and Paediatric Infectious Diseases
Royal Children's Hospital and University of Melbourne
Mike Starr currently works at the Infectious Diseases Unit, The Royal Children's Hospital. Mike does research in Infectious Diseases, Paediatrics, Emergency Medicine and Physician Training. His current project is 'Factors affecting the performance of doctors in high-stakes summative oral examinations required for specialty training qualifications'.

$i++ ?>
Kristina Angelo (Moderator)
DO, MPH&TM
Kristina Angelo, DO, MPH&TM is an infectious diseases physician with expertise in travelers' health and tropical medicine. She is a medical epidemiologist at the Centers for Disease Control and Prevention, in the Division of Global Migration and Quarantine, in the Travelers' Health Branch. She also practices both travel medicine and infectious diseases at Emory University hospitals and clinics. She is the project officer for GeoSentinel, a global disease surveillance system that reports on travel-related illnesses. She has a particular interest and subject matter expertise in infectious disease epidemiology, the clinical practice of tropical medicine, pre-travel vaccination, mass gathering medicine, and outbreak response.
$i++ ?>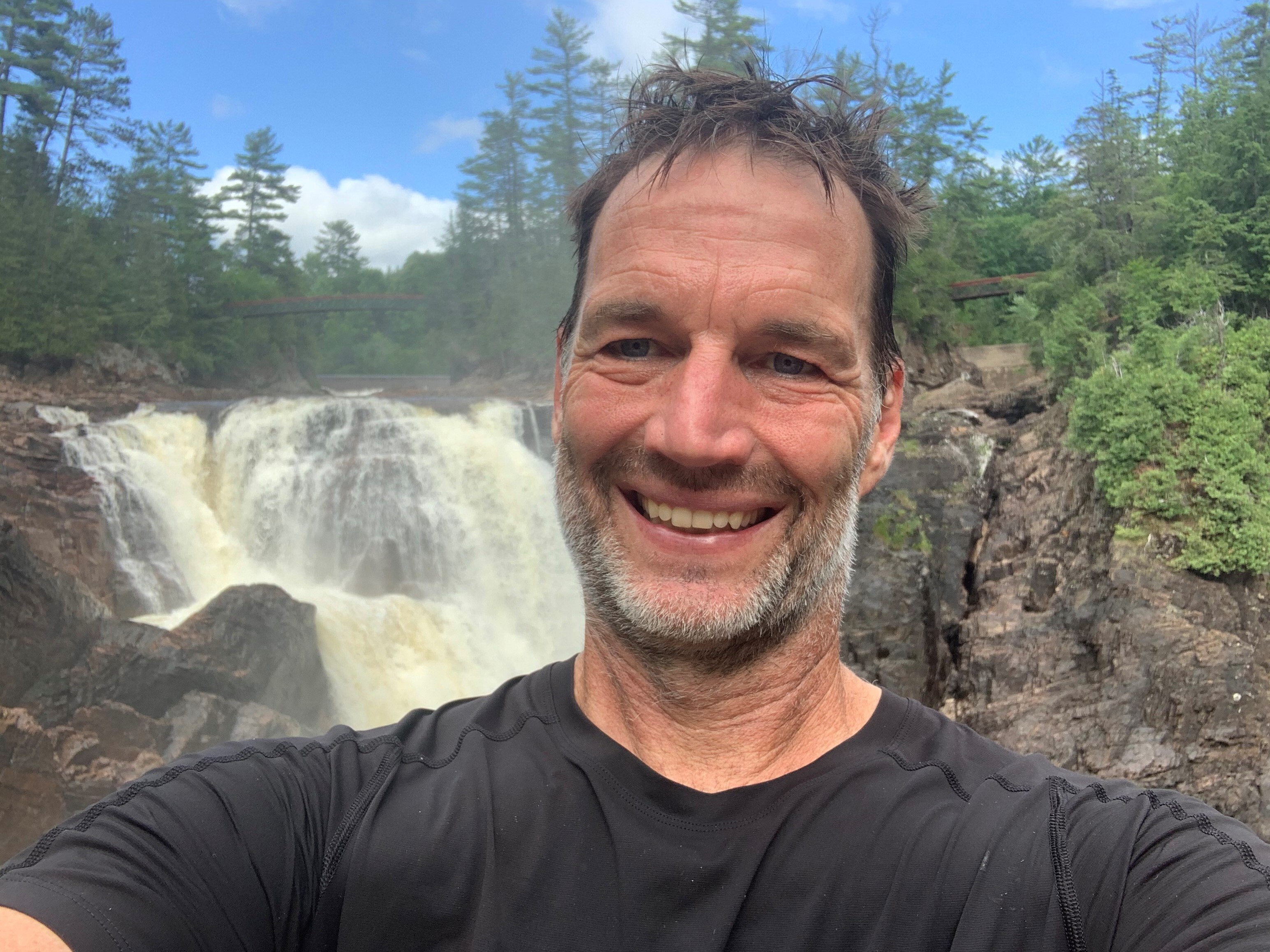 Steven Schofield, PhD (Moderator)
Scientific Advisor
Directorate of Force Health Protection, Department of National Defense (DND) Canada
Steve Schofield is a pretty swell guy. He works with the Canadian military as a Scientific advisor, and had a particular interest in assessment and management of travel-associated diseases, especially if it involved things with six or eight legs. This was a past life though, and he now sees SARS-CoV-2 everywhere he looks (because, well, it is literally everywhere he looks). He has been fortunate to have been allowed to play with people way smarter than him, including some 20 years with the Canadian Committee to Advise in Tropical Medicine and Travel (CATMAT). In a past life, he obtained a PhD from Imperial College, where he spent a lot of time catching things with wings before they could bite. He lives in Dunrobin, outside of Ottawa, where he sits way down on the household pecking order, i.e. below the two family dogs and various other family members.

$i++ ?>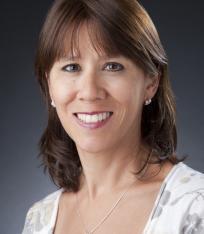 Christina Greenaway
MD
Christina Greenaway is an infectious disease physician and clinician researcher at the Jewish General Hospital and at the Center for Clinical Epidemiology at the Lady Davis Research at McGill University. She practices clinical infectious diseases at the Jewish General Hospital, which serves a diverse multicultural population and her primary clinical interests are tuberculosis and tropical diseases. Her research program focusses on identifying and addressing infectious disease health disparities among immigrants with a specific focus on tuberculosis, viral hepatitis and vaccine preventable diseases in this population. She has developed screening and clinical guidelines for migrants in Canada and Europe. She is a long standing member of ISTM and is a GeoSentinel Site Director at the Jewish General Hospital in Montreal. She was Co-Chair of the ISTM Task Force on Migration (2019-2022) and course co-director of an ESCMID run course entitled "Migration and Health: a world on the move" in Montisola, Italy, Sept 26-30, 2022 that was co-sponsored by ISTM.
$i++ ?>
Sapha Barkati
MD, MSc
My research focuses on measuring the burden and improving the care of parasitic diseases such as strongyloidiasis and tegumentary leishmaniasis in vulnerable populations, with a focus on migrants and immunocompromised individuals. I am currently conducting studies on Strongyloides knowledge and awareness among Canadian physicians to build educational tools that will improve Strongyloides screening in the high-risk population. I am also studying the prevalence of Strongyloides in the immunocompromised population in non-endemic countries and the best screening strategy in that population. In collaboration with Universidad Peruana Cayetano Heredia in Lima, Peru, I am studying the response to Strongyloides stercoralis treatment in the HTLV-1 population. I am also interested in the management of tegumentary leishmaniasis in travellers and migrants. One of the ultimate goals of my research is to increase knowledge and awareness of neglected tropical diseases such as strongyloidiasis and tegumentary leishmaniasis among physicians in non-endemic countries. Another is to determine the most cost-effective strategies for Strongyloides screening in the high-risk population and the best treatment in the immunocompromised population and HTLV-1 co-infected, to inform evidence-based preventive clinical care and management guidelines.
$i++ ?>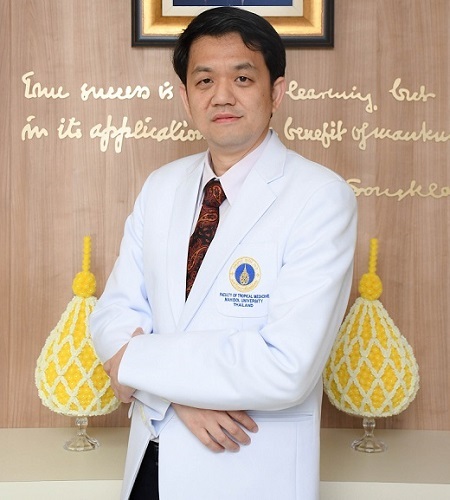 Watcharapong Piyaphanee
MD
I have been working in the field of tropical medicine for more than 17 years. I have a Diploma Thai Board in Internal Medicine as well as Diploma Thai Board in Travel Medicine from Thai Medical Council and the Diploma of Travel Medicine from the Royal College of Physicians and Surgeons of Glasgow, United Kingdom.
I am the co-founder of the only Residency Training Program in Travel Medicine one of its kind in the world. I am also a Site Director of GeoSentinel Surveillance Network based in Bangkok, Thailand. I have done many research works on tropical/travel medicine and has more than 50 published paper listed in PubMed. I actively participate in all academic activities of DTM&H, MCTM course as well as the Residency training course. I also take care of patients/travelers in the Travel Clinic and in the Hospital for Tropical Diseases.
$i++ ?>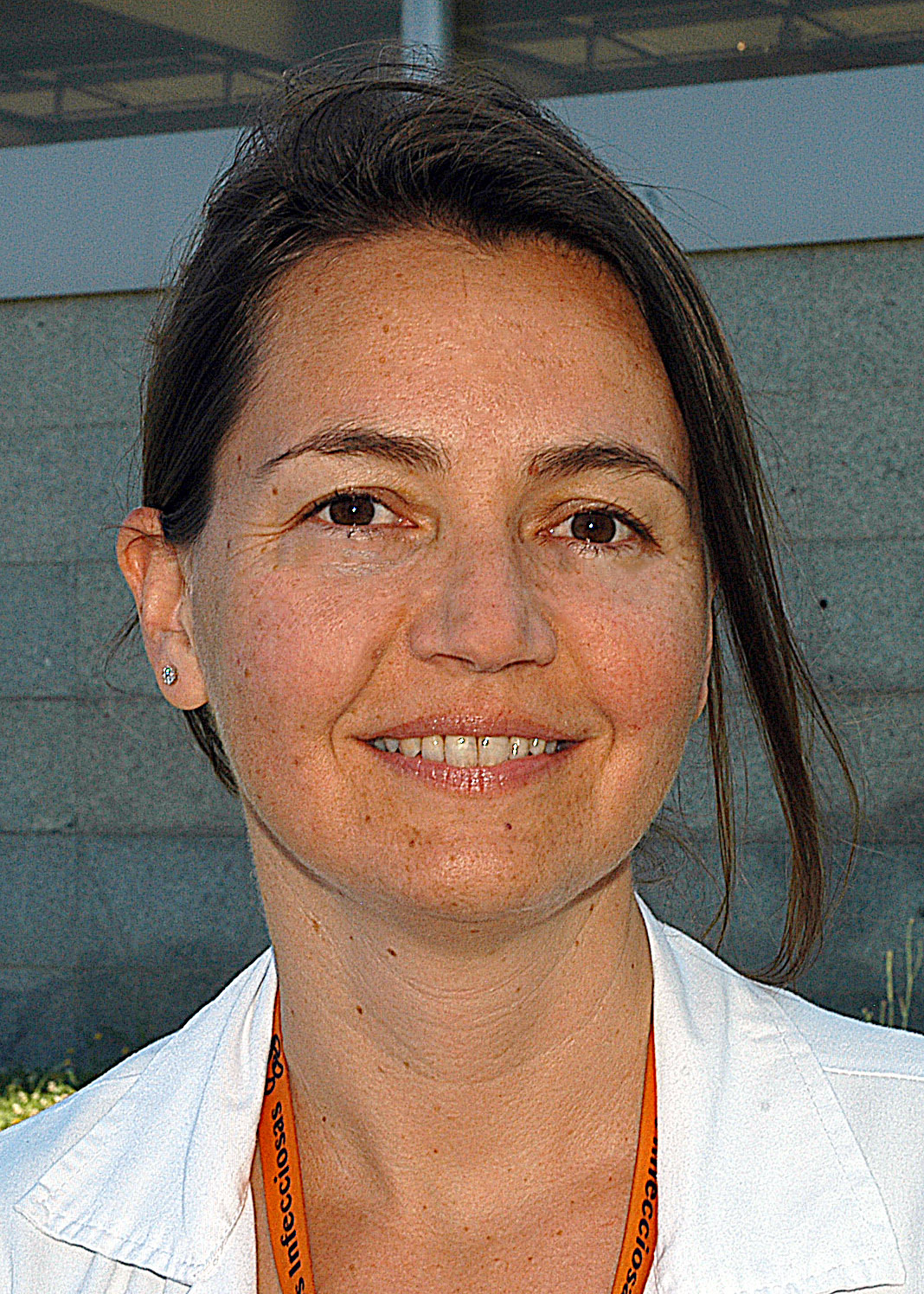 Dr. Francesca Norman (Moderator)
MD
Specialist training in Internal Medicine, Master´s degree in Tropical Medicine and International Health. Since 2007 has worked as a clinician at the National Referral Unit for Tropical Diseases, Infectious Diseases Department, Ramón y Cajal University Hospital in Madrid, Spain, with special research interests focusing on emerging and neglected infections and travel and migrant health.
$i++ ?>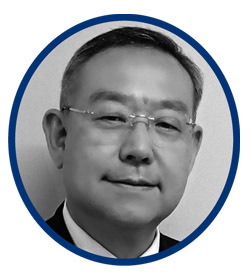 Shigeyuki Kano
MD, PHD
Shigeyuki Kano MD, PhD (Gunma Univ., Japan), Honorary PhD (Mahidol Univ., Thailand) is currently Director of the Department of Tropical Medicine and Malaria, Research Institute, National Center for Global Health and Medicine (NCGM), Japan.
After he got his M.D. and Ph.D., he served as Associate Professor in the Department of Parasitology, Gunma University School of Medicine, until 1998, and then moved to the NCGM.
Prof. Kano's research in travel medicine, tropical medicine and parasitology, has involved genetic, epidemiological and clinical studies particularly on malaria, and its control in the context of international health.
He is also playing important roles as Head of the Parasitology Laboratory, Institute Pasteur du Laos, Visiting Professor of Faculty of Tropical Medicine, Mahidol University, Thailand, and College of Public Health, University of the Philippines Manila.
He is an Editorial Member of International Society of Travel Medicine and also Counselor of Asia Pacific Travel Health Society. From November 2022, he is serving Vice-President/President-elect of International Federation for Tropical Medicine until 2027.
$i++ ?>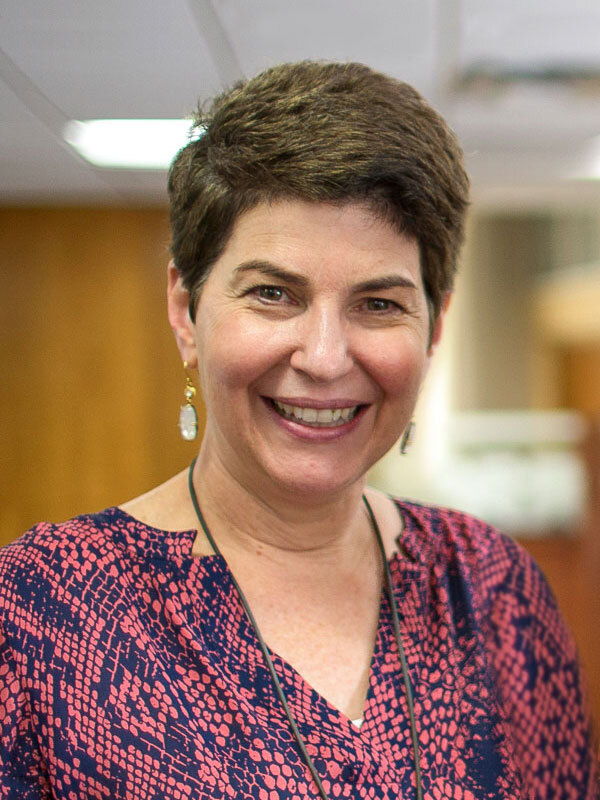 Christina Coyle (Moderator)
MD, MS
Christina Coyle, M.D., M.S. is board certified in Infectious Disease and has been practicing for over twenty years. She is the director of the Infectious Disease Service at Jacobi Medical Center and oversees an active Tropical Medicine Clinic there in the Bronx, NY. She is a Professor of Medicine and Pathology at the Albert Einstein College of Medicine and has extensive experience with tropical medicine, travel medicine, parasitology, and immigrant health. She is widely recognized as an expert on larval tapeworms, neurocysticercosis, and echinococcus, serving on both national and international committees for these pathogens. She currently serves as an Editor for Clinical Infectious Disease (CID).
$i++ ?>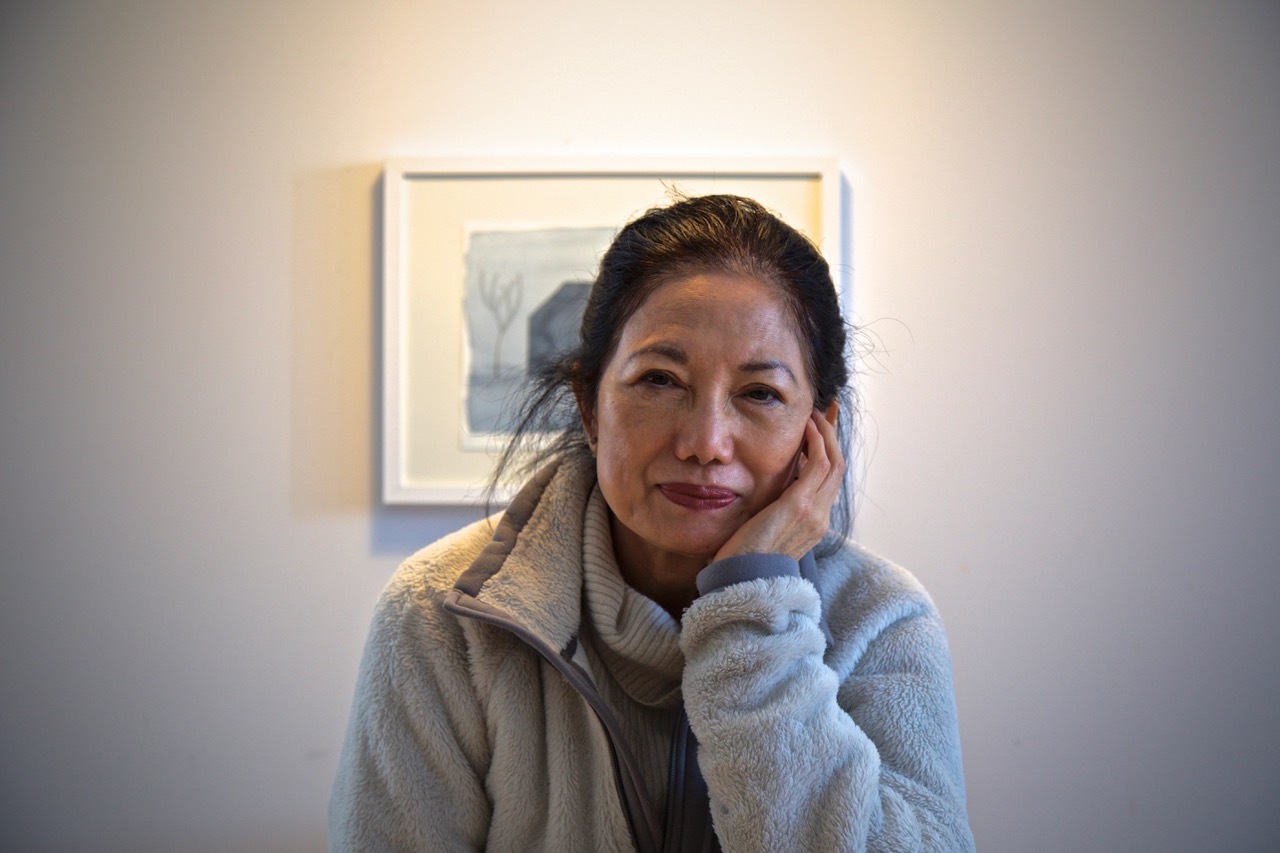 Mui Bui
MBA
Thi Mui Nguyen is a highly accomplished individual with a diverse range of achievements in the field of healthcare. Holding an MBA, as well as being a pharmacist, she has been recognized for her contributions to the industry through various awards and honors. In 2015, Thi Mui was the recipient of the Canadian General Governor Award for Caring, and in 2009, she received the Hygie Award from the province of Quebec. As a distinguished speaker n health prevention and continued education, Thi Mui has shared her expertise with audiences at various institutions including Laval University and Montreal University. Additionally, she has served as the President of the Vietnamese Association in Montreal during different periods between 1980 and 2015. Furthermore, Thi Mui has also served as a preceptor at International equivalent pharmacist. Her dedication and commitment to healthcare have made a significant impact in her community and beyond.
$i++ ?>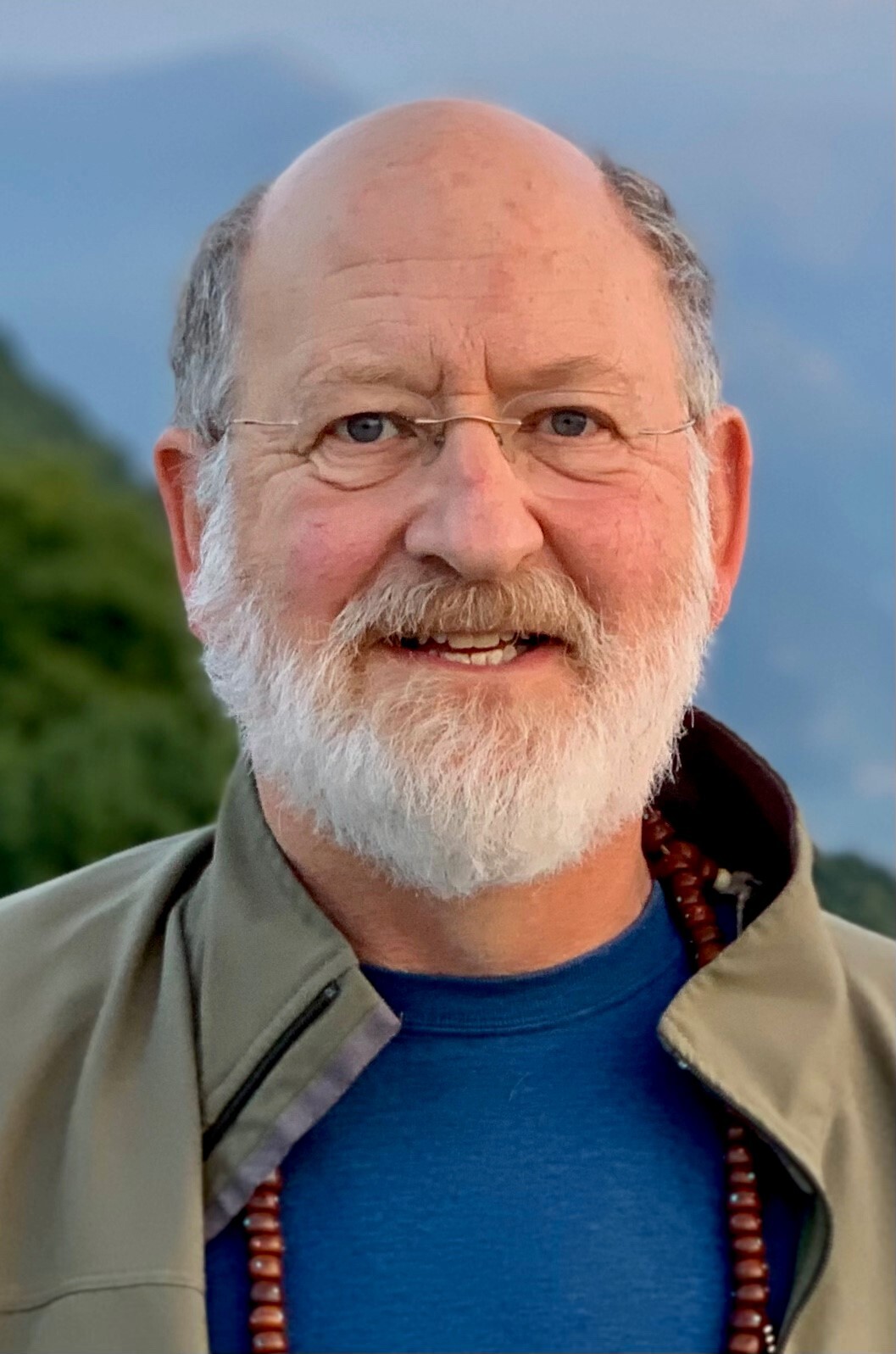 David Shlim, MD (Moderator)
Medical Director, Jackson Hole Travel and Tropical Medicine; Medical Editor, Health Information for International Travel (The Yellow Book)
Chairman, The Medicine and Compassion Project, Jackson Hole, Wyoming
Dr. Shlim is the author of over fifty-five original research papers and has written over twenty chapters in textbooks on travel medicine. He is an editor of the CDC's Health Information for International Travel, and a co-author of the chapter on rabies in that book. He is a past president of the International Society of Travel Medicine, and the current chairman of The Medicine and Compassion Projectâ.

He pioneered travel medicine research on travelers' diarrhea, typhoid fever, hepatitis, altitude illness, trekking deaths, and rabies. He also helped discover the diarrhea causing protozoal pathogen Cyclospora.
Dr. Shlim is the co-author, with Chokyi Nyima Rinpoche, of Medicine and Compassion, a book that offers advice from a Tibetan Buddhist lama on methods of training in compassion for health care professionals. His new memoir, A Gentle Rain of Compassion, will be published in September 2022.
$i++ ?>

Darvin Scott Smith (Moderator)
MD
$i++ ?>
Key:

Complete

Next

Failed

Available

Locked